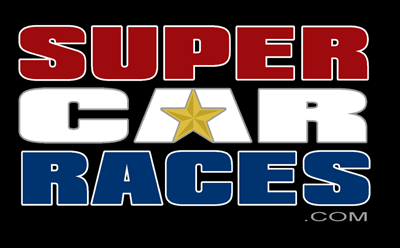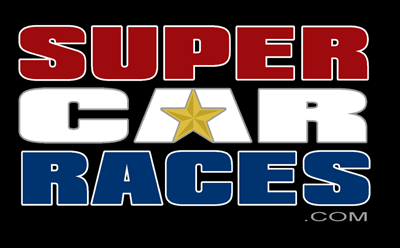 2008 was the inaugural year for SuperCar Races. In 2008, we had many successes, including the running of the Mopar SuperCar ShootOut Series, our relationship with NAS, running a schedule that compliments both series, our partnership with Carlisle Productions to bring factory appearing muscle car racing to their premiere events and our partnership with the Make-A-Wish Foundation®.
The Participants, Sponsors and Fans of Supercar Races don't want to be known only as Musclecar enthusiasts, but want to be known as a group that gives back to the hobby and the community. We have championed many issues and are solidifying the SuperCar Series as the concrete foundation to the style of racing we enjoy most.
In the SuperCar Series, a Rules Committee was formed to make certain all Marques are equally represented and have a strong voice, a first in stock appearing muscle car racing. At the beginning of this season, the Rules Committee took on the task of reviewing every rule ever made for factory appearing style racing. They made decisions to refine rules they felt were grey and not representive of the original concept. The foundation of SuperCar races is built upon the original vision of factory appearing muscle car racing as concieved by the originators of the style of racing we enjoy.

The Rules Committee reviewed every rule over and over to make sure all were clear and echoed the vision of the series. They made desicions to make this series competitive and exciting for the participant and the spectator. They have championed many issues that needed clarifying. The Committee has been hard at work with every respective camp's best interests in mind. The SuperCar Series gave serious consideration on who would represent each marque. SuperCars chose racers that have been loyal to their brands and exemplify SuperCar's core values of acting with integrity and respect towards their fellow racers, regardless of brand loyalty. The first appointments for the Rules Committee were selected by SuperCar Founder Ralph Barbagallo. It was then agreed that the appointment to the committee would be for 2 years. At the end of the term, it will be a nominated position voted upon by each marques camp. There will be no term limit.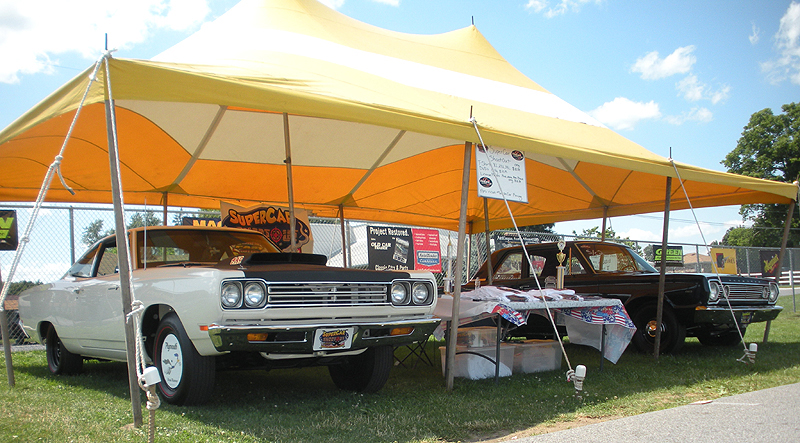 SuperCar Stock Appearing Rules Committee
| | |
| --- | --- |
| To Represent the Chrysler Camp: Chris Kuskowski | Chris has been involved with anything that had four wheels and an engine since before he could drive. With a father nicknamed "Hemi Bob", a passion for Mopar Muscle is no suprise. However, this hasn't kept him from appreciating all the big 3's offerings, with a few Chevys, Pontiacs, and Fords that shared the garage along the way. Chris likes the challenge of getting involved with all aspects of the build, trying to do as much himself as possible. He built his 1972 Duster 340 from the ground up, including paint and body, in his garage. |
World's Quickest Small Block in
Factory Appearing Trim

11.43 E/T 120. MPH
**World's Quickest Small Block in Factory Appearing Trim Ever!**
---
To Represent the General Motors Camp: Ted Daros

Ted is a long time enthusiast of General Motors and racing. Thru the years, he has raced his 1970 Chevelle SS LS6 at most musclecar events on the east coast, like most of us, in the bracket classes. In the fall of 2007, Ted attended Muscle Palooza VI. At that time, he decided to take a look at the Stock Appearing Cars. Later that fall, Ted contacted me and attended his first ever stock appearing muscle car event. Once spring came around, Ted hit the 1320 with his poly's on and since then he was hooked and hasn't looked back.

In 2009 Ted converted his fire breathing Chevelle into an ultra rare L89 and took his A-Body GM to the top of the SuperCar Record Book. Ted's Chevelle earned the rights to be the Quickest Chevelle in Factory Appearing MuscleCar Drag Racing with an E/T of 11.21 @ 123 MPH.
World's Quickest Chevelle in
Factory Appearing Trim

11.21 E/T 123. MPH
**World's Quickest Chevelle in Factory Appearing Trim Ever!**
---

SuperCar Races Advisory Board:

The Advisory Board is a board of racers formed to give support to the Rules Committee, Racers and Future Racers. The Advisory Board fields
questions from all sides and gives input on rules and race procedures. We invite racers onto the Advisory Board to express rules changes they may want or for clarification of a rule they may not understand. If you need access to the Advisory Board, please PM the rules committee or E-Mail Ralph Barbagallo
---

Official SuperCar Races Rules Page
---

Ralphs Rapid Transit Productions LLC. DBA SuperCar ShootOut, SuperCarRaces,
SuperCarRaces.com American Musclecar Drag Racing &
SuperCar Races.com Factory Appearing MuscleCar Drag Racing.
Copyrighted and Trade Marked. All Rights Reserved.
WebSite Designed and Managed by Ralphs Rapid Transit Productions
Born May, 8 2008